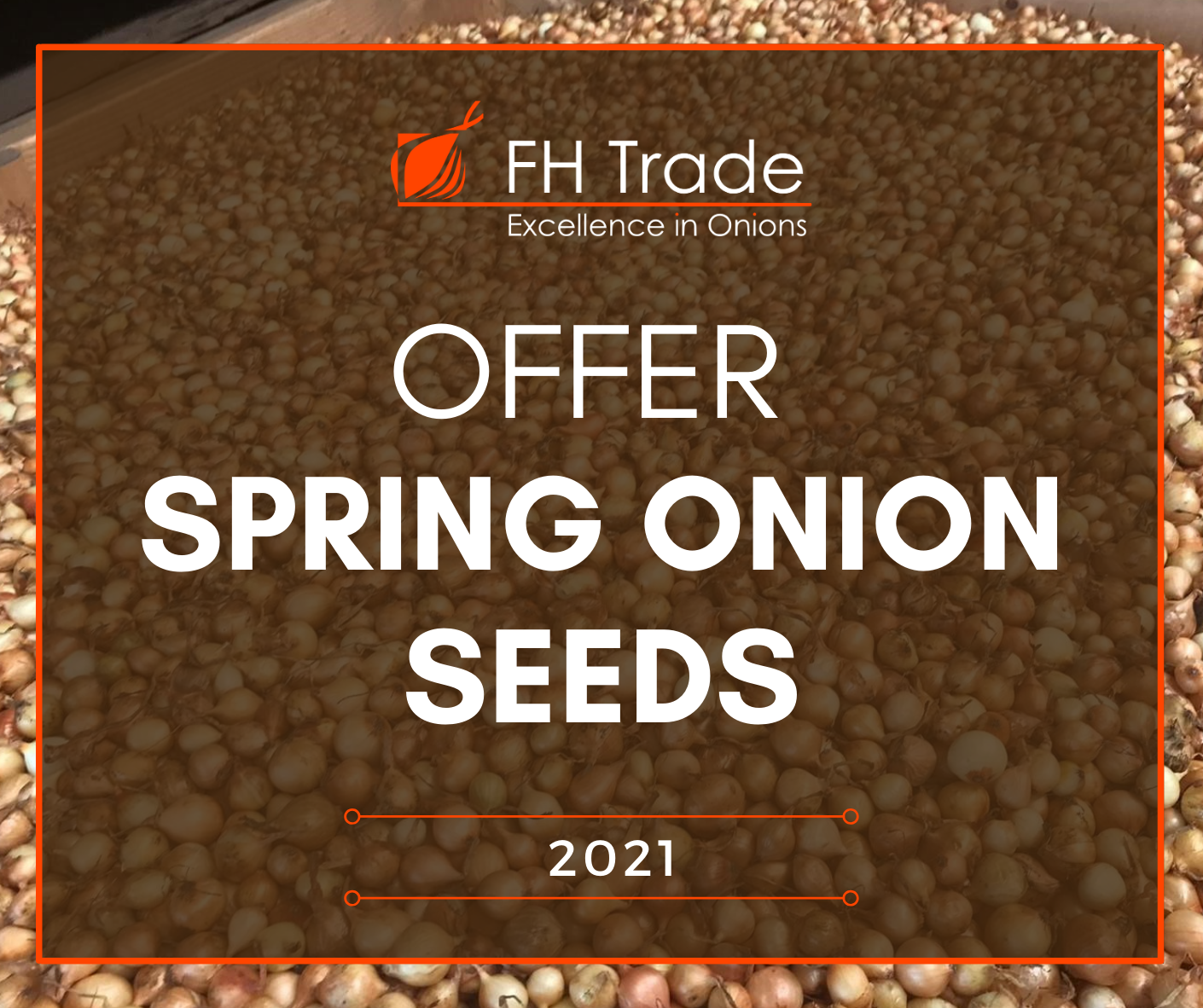 Offer - Dymka seedling 2021

Thank you for your interest in our offer. Please see the prices.
If you have any questions, we are available.

Product: Spring onion seedling (allium cepa): sturgeon, Dutch seedling, disinfected seedling
Delivery period: From now until 03/31/2021
Product specification: quality passport issued by NAK, i.e. Nederlandse Algemene Keuringsdienst (Dutch General Inspection Service) under the supervision of the Ministry of Landbouw, Natuur en Voedselkwaliteit (Ministry of Agriculture, Nature and Food Quality)
Minimum order: 1,000 KG for delivery or collection
Delivery date or collection date: until 03/31/2020
Size: calibration to be agreed with the customer: 8-21mm; 8-14mm; 14-21mm; 21-24mm
Packaging: standard 25 KG raschel bag or 10 kg bag for special order
Storage: Kujawsko-Pomorskie or Wielkopolska
Price: see the table below.
Offer valid until: 29/01/2021
Type of seedling
(Sturon)

Net price PLN / kg SPOT

Package

8-14mm

6,80 PLN

25 kg bag

14-21mm

6,90 PLN

25 kg bag

21-24mm

6,60 PLN

25 kg bag
Other provisions:

1. All deliveries checked and prepared by NAK-T NL, i.e. an independent administration body supervised by the Ministry of Agriculture, Nature and Food Quality in the Netherlands (LNV). The institute monitors and promotes the quality of products, processes and chains in horticulture, mainly propagation material. Seedling disinfected.
2. Payment based on an invoice (pre-forms) directly to our account. For regular customers, it is possible to extend the payment date up to 30 days from purchase (after prior confirmation by the FH Trade Office).
3. Complaints up to 24 hours after receiving the product - only in writing.
4. Terms of cooperation (https://fhtrade.eu).
5. All prices in the offer are net prices.
6. Purchase of seedlings at "SPOT" prices.